Hi,
I believe I started a gallery just before Epicomms crashed... I can't find it anymore (despite using the Search function), so I'll start it all again.
I can't remember if I posted pics of my Deathwing Terminators, so here they are.
(blurry) Overview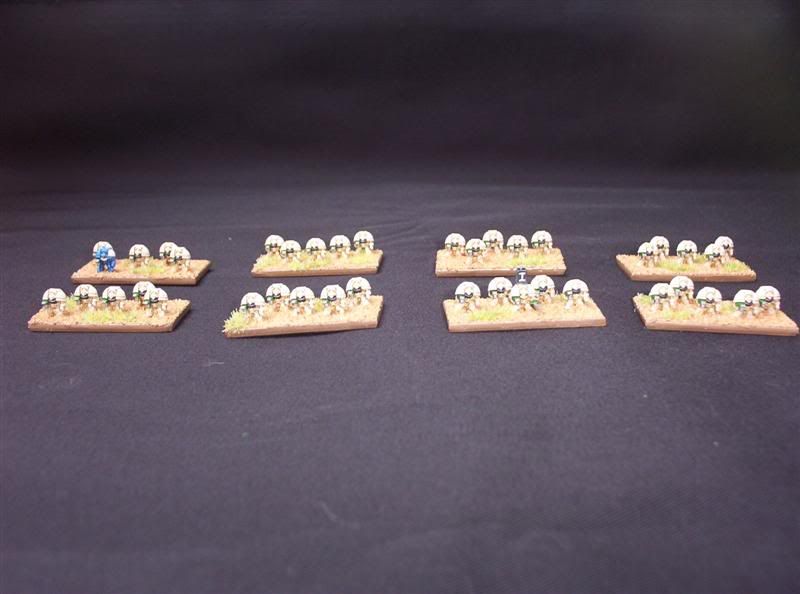 Captain - simple conversion (sword and banner taken from a plastic SM captain)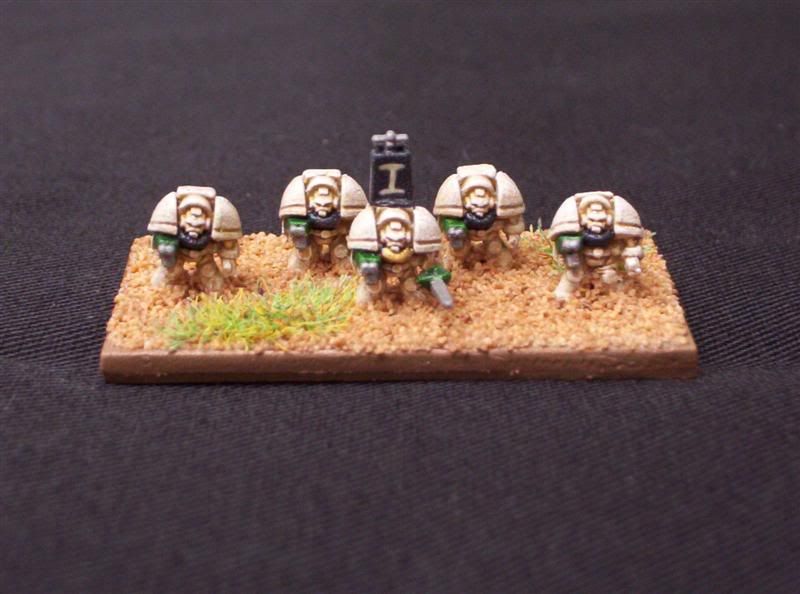 Librarian - modular stand
Modular stand - step 2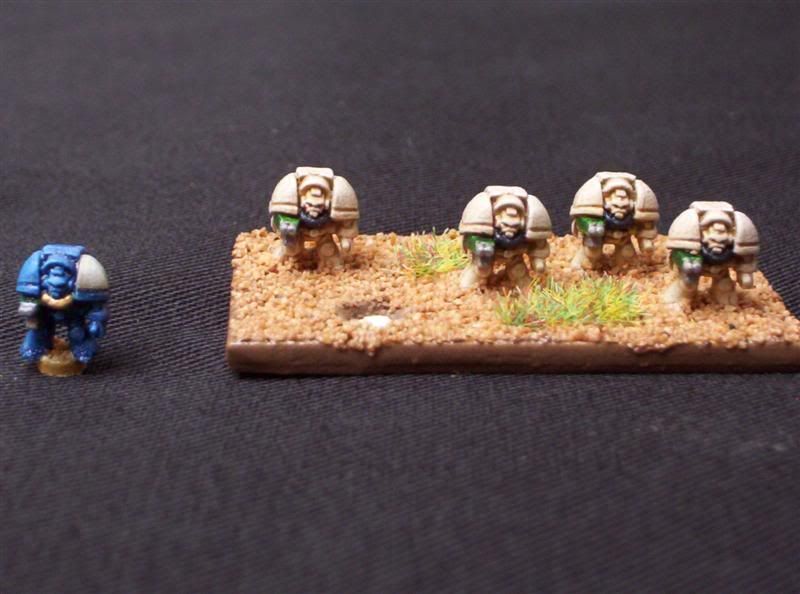 Modular stand - step 3
EDIT: painting guide
Very, very easy and fast.
- White undercoat
- Desert Yellow coat
- Kommando Khaki drybrush
- Bleached Bone drybrush
- White drybrush (optional, and only on the top part of the models - gives a cleaner look)
Weapons
- Boltgun Metal
- Black wash
- Dark Angels Green
Breastplate
- Chaos Black (Burnished Gold for the characters)