Okay. Tutorial Part2 starts. Today i made the bases complete black.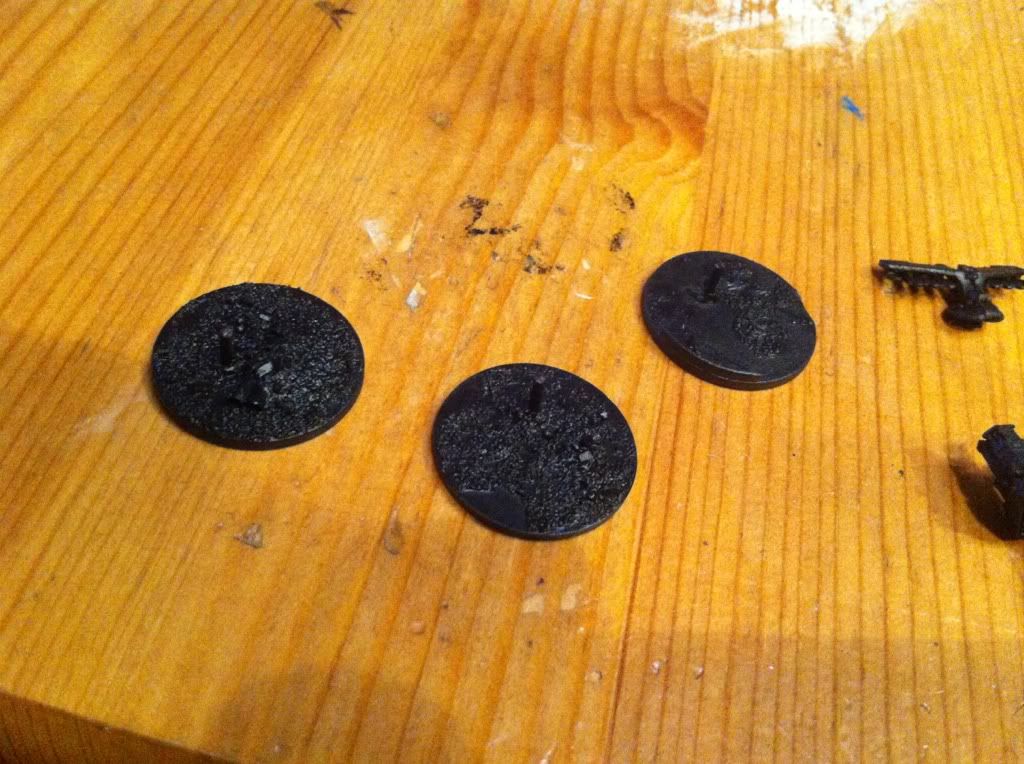 Then i used the first colours . Scorched brown and shadow grey....
For the asphalt on the streetbase i used a mix 30:70% of shadowgrey and chaosblack.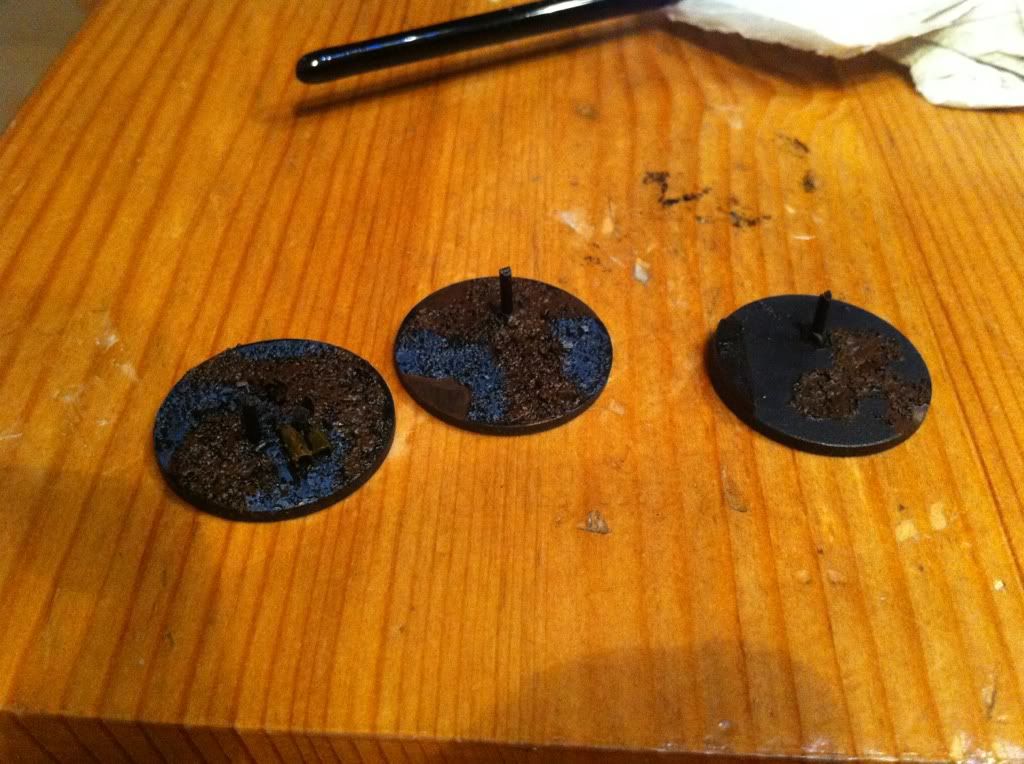 Second step. Now its time for brighter colours. I brushed with bestialbrown and fortressgrey.
For the streetbase I brushed really easily.
Step 3. The details...
For the pipe i used vermit brown and for the edges i used fieryorange.
For the puddles i used bubonicbrown und after washed it with badabblack
The streetbase got some marks.
Finished....
for the three bases i needed only 20minutes to paint. Its absolutly easy...
Comments are welcome...