Wave Serpents are done!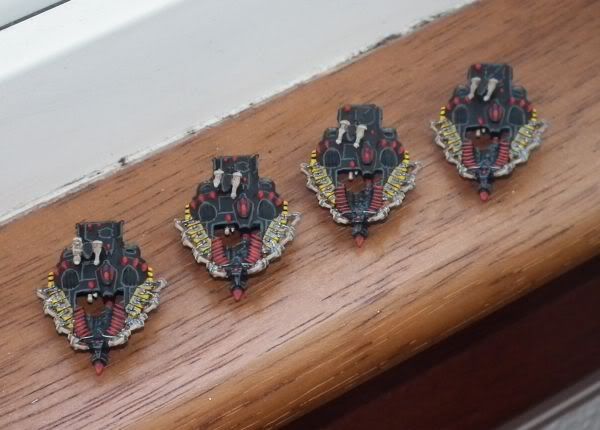 Which means my target for this month is complete, and since TOEG 2012 starts tomorrow, that means I achieved a 100% completion rate in TOEG 2011!
*does the happy dance*
Instead of the usual army shot on the dining table, here's a picture of where it usually lives:
I have an old computer desk in my painting room which serves quite nicely as an Epic storage area. The only things that aren't there are the Revenant Titans which are too tall and live on the Shelf Of Miscellaneous Models(tm).
And here we have the WIP/waiting to be built stuff:
Storm Serpents for next month, lots of infantry and a few other goodies.
See you all in TOEG 2012!