So once TheDracon arrived we got to setting up and sorting out our force and Objectives etc.
TheDracons Daunting Dark Angels Force...
Death Wing Company
Assault Company
Devestator Company
Knight Errant Troop
Warhound Scout Titan Pack (Vulcan Mega Bolter x2... each I think)
Reaver Titan (Volcano Cannon, Turbo Laser, ?)
TheDracon had managed to paint his Titans to stunning effect in the colours of the Dark Angels 5th Company (Cool bit of background fluff, Richard you'll need to post the Titans names please). I took pictures but I was very impressed with the painting style... he even managed to find the time from the last game to have based and partly painted his Assault Company too. I haven't done a damn thing since then... snot'fair!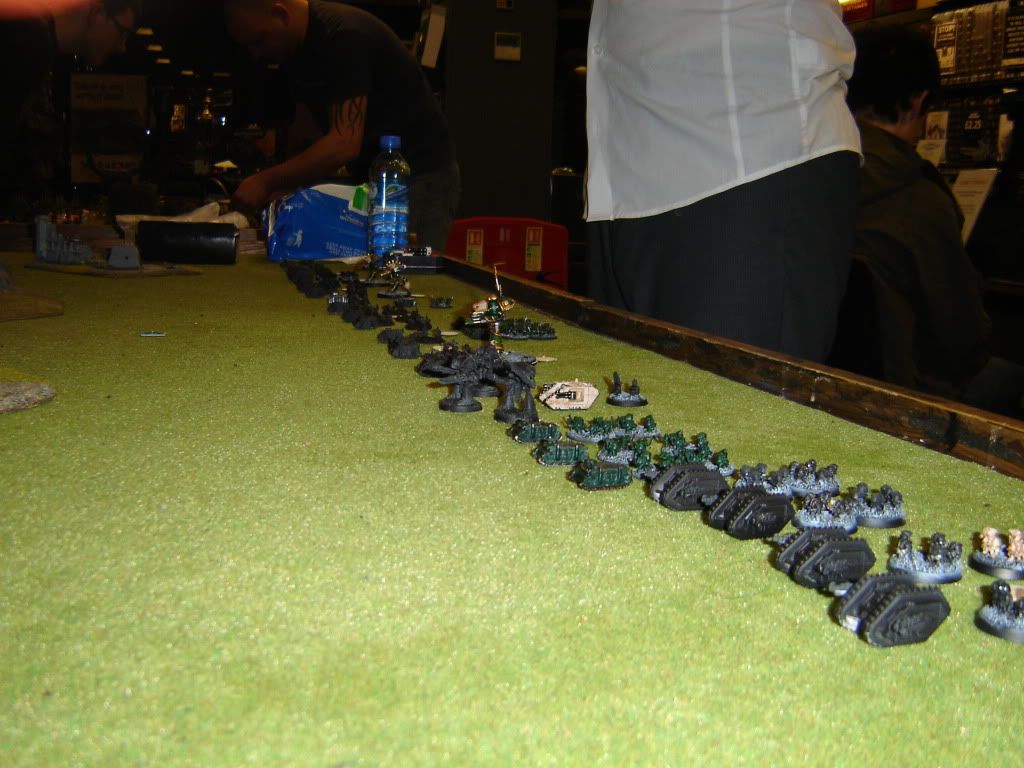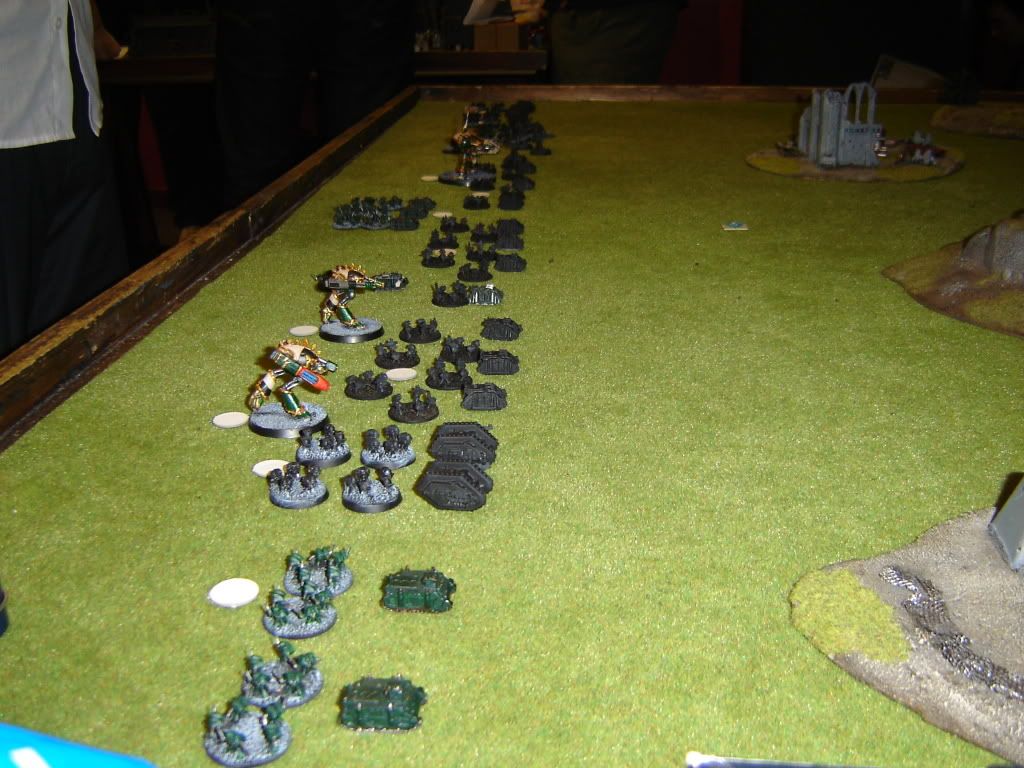 Warheads Valiant Saim Hann Eldar Host
Spirit Host
Windrider Host
Knight Host
Avatar
Exarchs
Warlock c/w Command Falcon
Phantom Titan (2x *Tremor Cannon, 2x Wing Lasers)
Dark Reapers Aspects
Swooping Hawks Aspect Warriors
Swooping Hawks Aspect Warriors
Revenant Scout Titan Squadron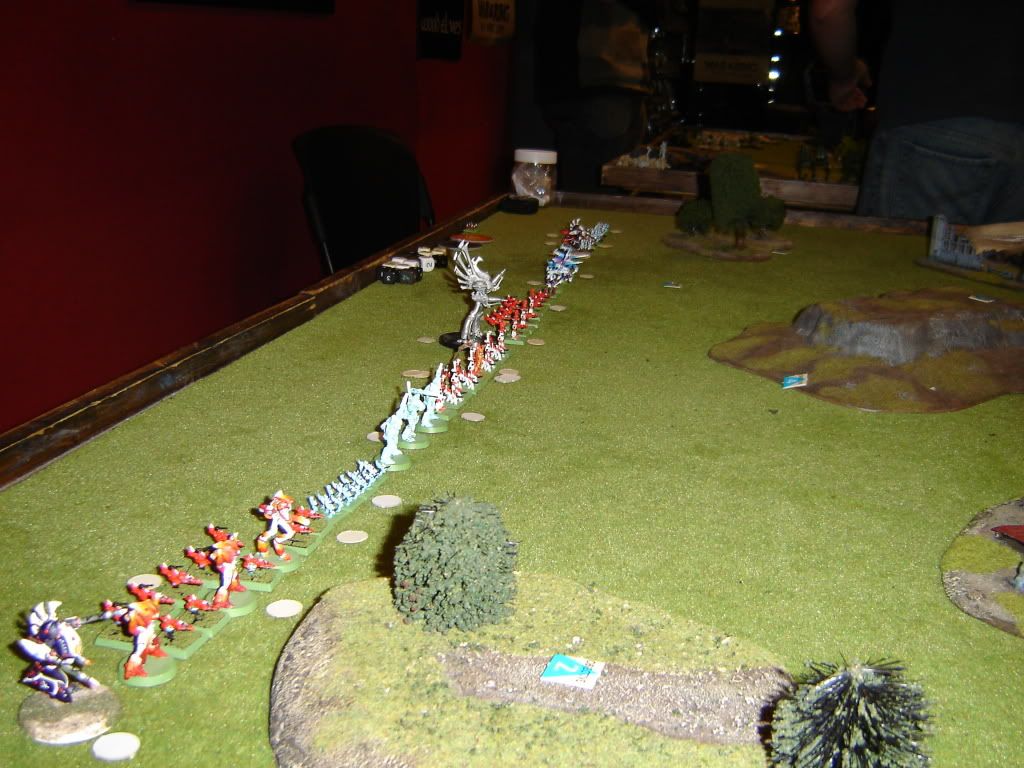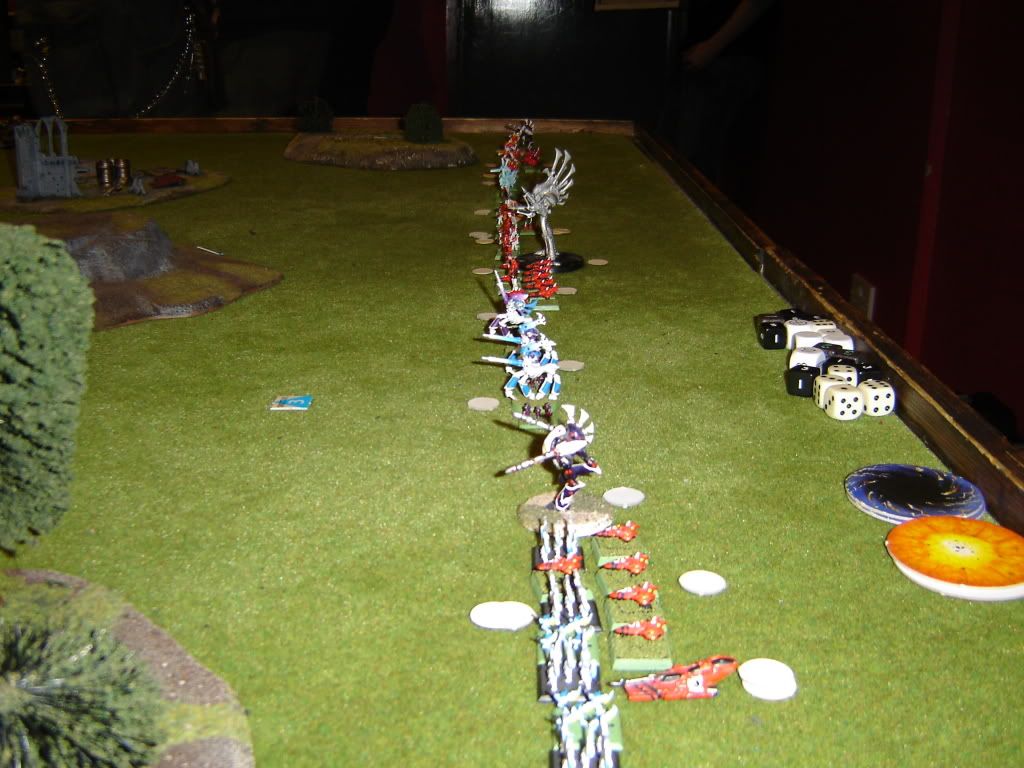 This day, just another in a long struggle to decide their dominance... for at least one more day... sees two armies arrayed for battle, poised on a knives edge they keenly search for weakness. Finding none they grimly steel themselves and attack...