At long last I'm delighted to be able to say that the Worms are now available. As befits a race whose expertise lies in genetic manipulation their vehicles show a mix of organic and non-organic technology, and while they may not be as speedy, or as varied as their Human or Centaur counterparts, they more than make up for it in their toughness and firepower.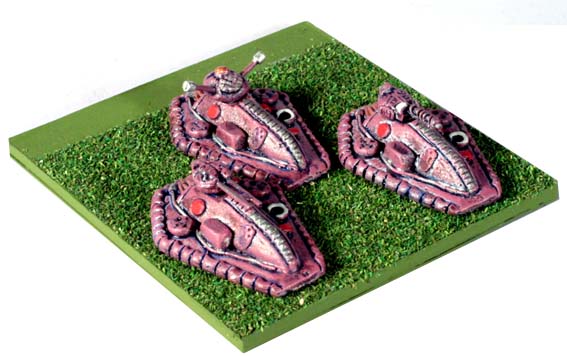 The worm infantry come in two varieties - the standard warrior Class, roughly the same size and bulk as a Human, and the specialised giant Sapper class, specially bred for tunneling and boring through the toughest ground and often to be found at the forefront of underground assaults on enemy
positions.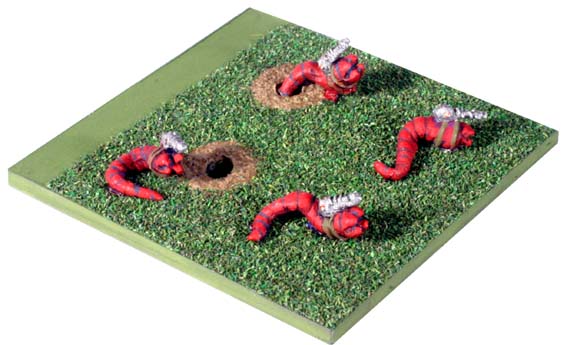 All the codes are available with immediate effect and we'll have the range with us at all UK shows starting with Partizan at Newark on September 7th.
Even now devilish rules for the worms are being added to the next version of Command Horizon which will also include details of the background to this race and the horrifying consequences to all races of its constant need for expansion and conquest.