So after another long break I've pulled out an epic model again. This time it's the all mighty.... Space marines, specifically in the form of a land raider.
I got my hands on some scale 75 paints and was trying them out when spotted a blue was very ultramarine-y so figured I'd knock out a quick model.
and I also then decided to play about with weathering.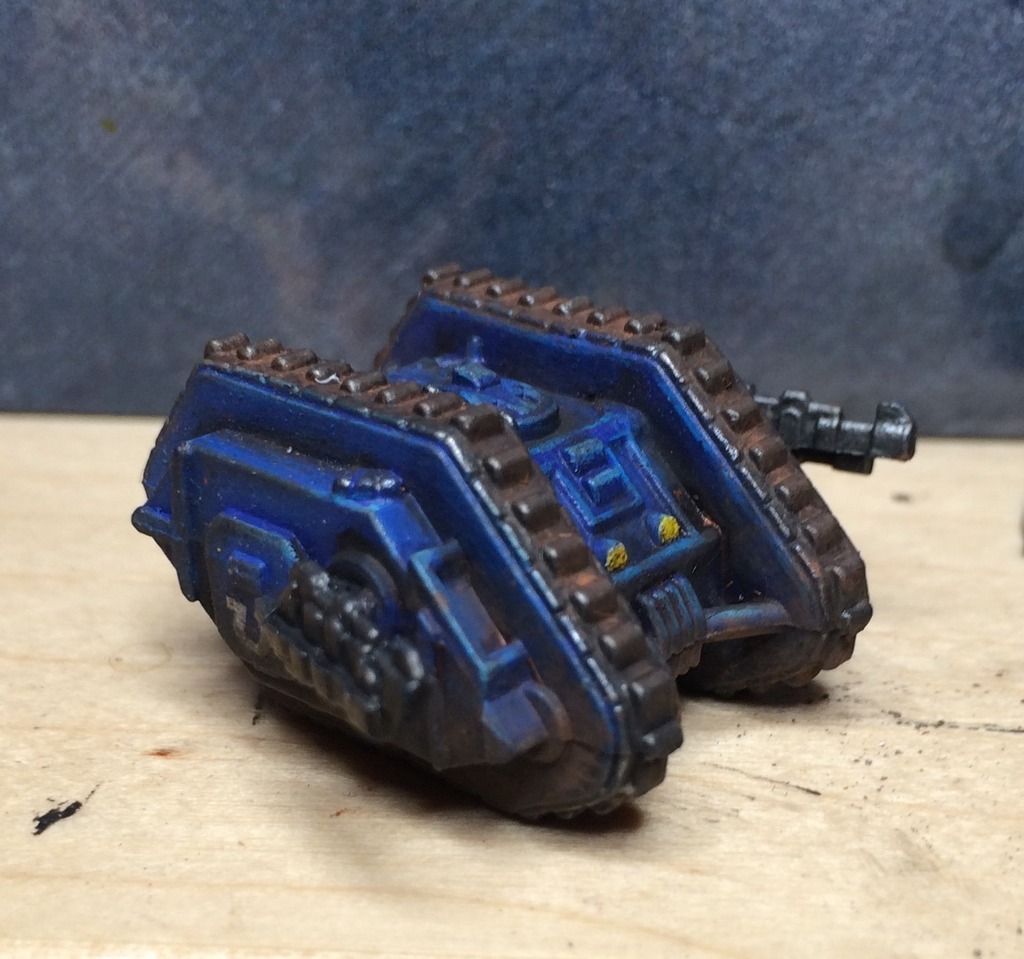 Not sure on the weathering but needs to go on a base for me to decide.