Thanks everyone, I do read all the comments, and they meant a lot when I was poorly!
I know this is a sci-fi centric forum, but I do think that its good to share both, especially as so much is usable in both themes!
Not done as much work on any thing fantasy compared to my sci fi, but they are always there in the background being worked on!
Some PiP stuff, and another finished terrain piece!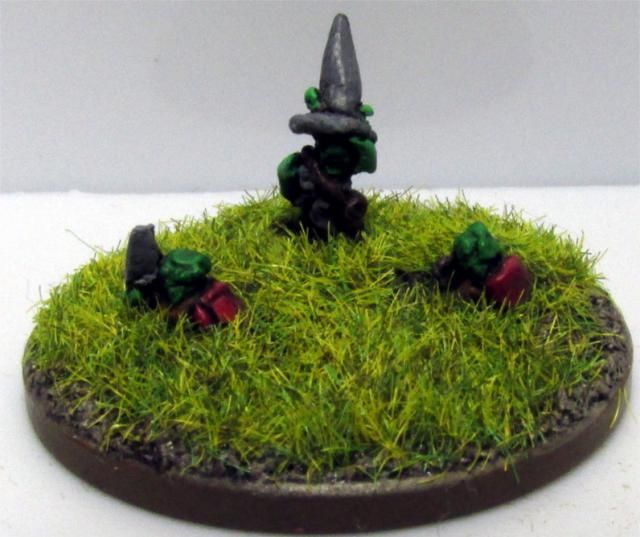 Lacked a gobbo wizard in the army so made one from a character mini and gave him two little snotie helpers! I did want to add some mushrooms to the base but I completely forgot, but now I have brought a dremel I can cut through the base and add some! (They are based on some heavy metal and I just couldnt drill through by hand with messing up the base!) If not I can always make him again as I have lots of this mini!
Not a great photo but I couldnt get his face and ears lit up no matter how hard I moved him!
I love his little mushroom pouch on his side, it came out really well even if no one will ever see the highlights! haha!

My Chaos dwarves needed some more work, as I have an armies worth of gobbos now but no enemies for them to crush! This mighty dark darrow warrior has traded some precious gems of great value to a chaos sorcerer to create a guard of stone and earth! These Golems are from the microworld range and they are fantastic little minis! I will be ordering many more of these so I can make many more units in all sorts of earth-y styles!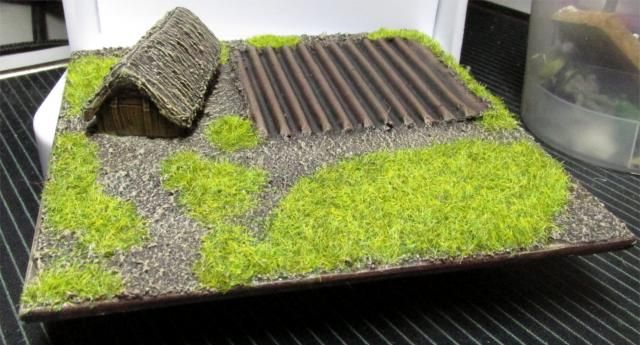 And a little farm from the gobbo town. It fits in with all the other terrain but this one is from irregular. Very cheap, but needs a lot (and I mean a lot!) of cleaning up before it is in a paintable state! The mold lines are huge! But well worth the price, and they fit really well with all the resin stuff from leven minis! I would like to add some little pumpkins (gobbos favorite food after mushrooms and squiggly beasts and dwavren ale!) but Ive not found anything of suitable size as of yet, but keeping my eye out for some beads or some sort of round thing!
_________________
My 6mm fantasy Plog & tutorial Blog:
http://6mmfantasy.blogspot.ie/
My 6mm Sci-fi and skirmish Plog:
Vermin!/Orks!/Micro-munda!