Long time no posting, but the recent Adeptus Titanicus release got me in again. Since I can't find a AT section, I keep on posting here.
I pre ordered the game and started painting a Questoris Knight ASAP after opening the game box.
Incredible good mini! Easy to build and paints like a charm, the minis was done from assembling to matt varnishing in around 3h.
Primed black, Leadbelcher spray, some yellow and light grey and some red here and there.
Agrax Earthshade afterwards, decals attached, some highlights and varnished, done.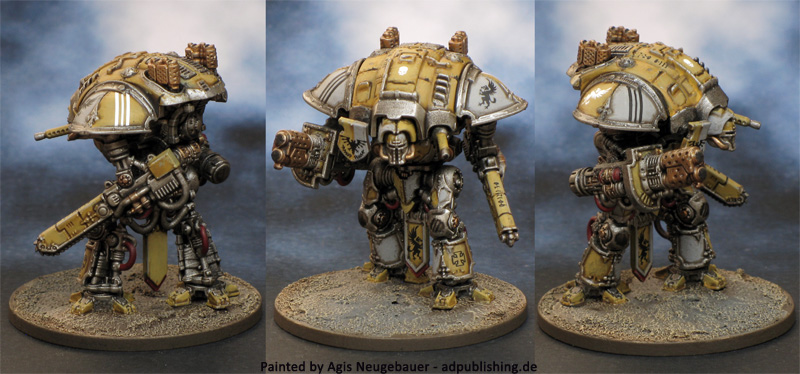 Adeptus Titanicus GW Questoris Knight of House Coldshroud.
And a comparison shot with some fan made non commercial Titans: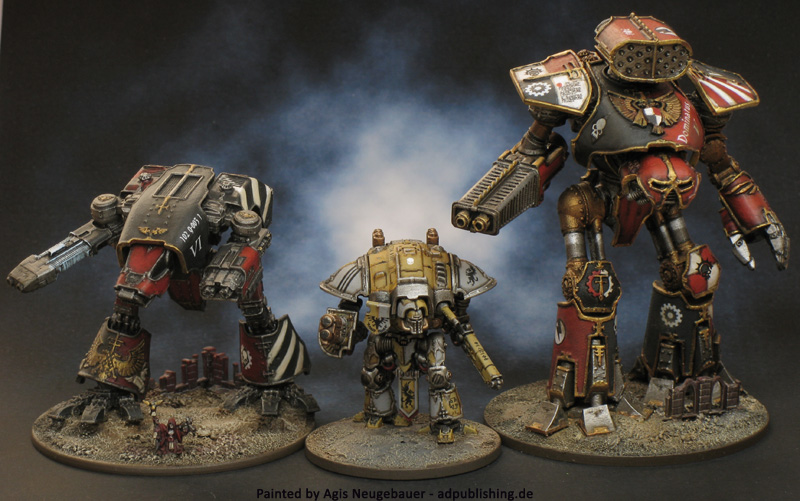 Fan made Sculpt Legio Mortis Warhound, AT GW Questoris Knight and Fan made Sculpt Legio Mortis Reaver Titan. Works VERY good IMO!!!
more on my site:
http://www.adpublishing.de/html/adeptus_titanicus.html