Hello everyone. My name is Lord Marcus, and welcome to (jackass
) my blog!
A few days ago I posted saying hello, and explaining my upcoming microworld project.
I'm happy to say that my small order arrived today, so I can get cracking on painting.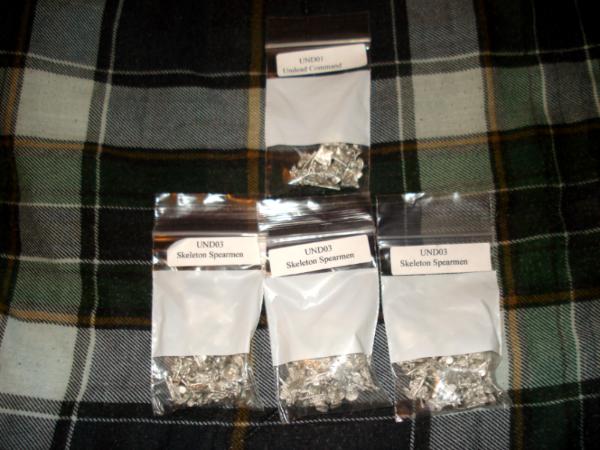 This log will be where I will post pictures and talk about my progress. As of yet I have not decided on a basing size (Still thinking on what would work best for Kings of War.) Any suggestions would once again be most appreciated.
I've thought about 6 models on a regular 20x20mm base. Thus every regular pack of infantry would give me 10 "models" or a troop.