Drill Worms are flying parasites that make nests in rocky outcrops. They hollow them out and lay their young inside.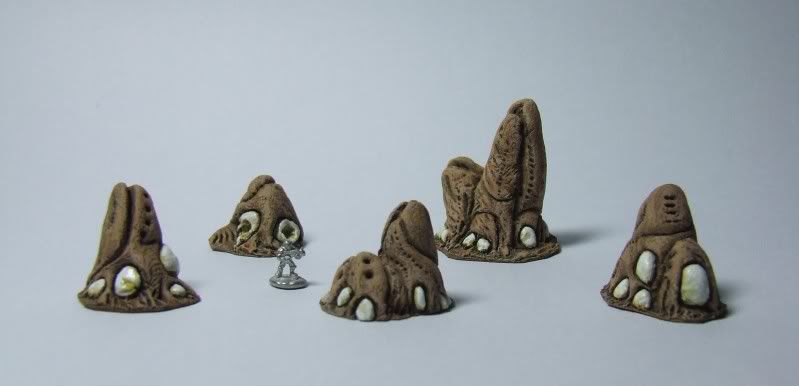 Inside, the young incubate in egg sacks which, as they grow, push out through the nest, and can be seen externally as what looks like giant sacks or blisters on the surface of the rock.
When the young are ready, these sacks burst and spew out the ravenous flying drill worms. The drill worms will then seek out living animals in which to grow, they will attack and overcome the victim and grow inside them. When the drill worm has reached maturity, it will leave the host (killing it in the process) and return to the nest to lay more eggs.
The nests of the drill worms are covered in strange markings, which to date no-one has deciphered the meaning of. It seems, however, the older the nest, the more markings it has.
One of the few predators of the drill worm is the flak worm (which actually is more like a worm). Flak worms have armored carapace shells which are immune to the burrowing of the drill worms, and as such, they are virtually impossible to infect.
Flak worms can be found near the drill worms' nests around the time the young are due to hatch.