This is a project I and several other have had under wraps for a bit now but it's progressed far enough along that we feel it's time to show what we've done and see what folks think about it. So I'd like to go ahead and present the early stages of Battlegroup Helios for your enjoyment:

First up is the Helian Capital-class ship. It's roughly the same size as a cruiser from BFG if anyone is looking for a comparison. There will be several options for this and what I'm showing is the core ship without these in place. Some ideas are armor plating at the rear to protect the engines as well as cannon and sensor options for the split prow below.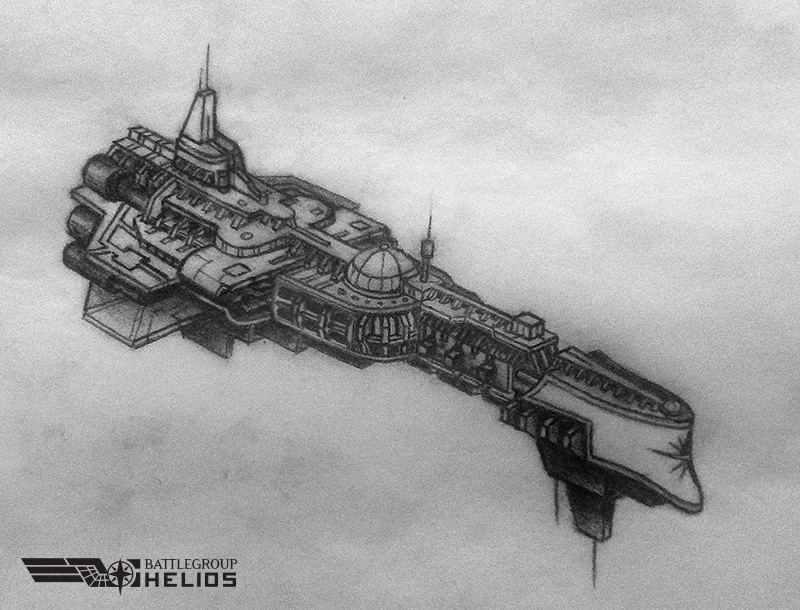 Split prow: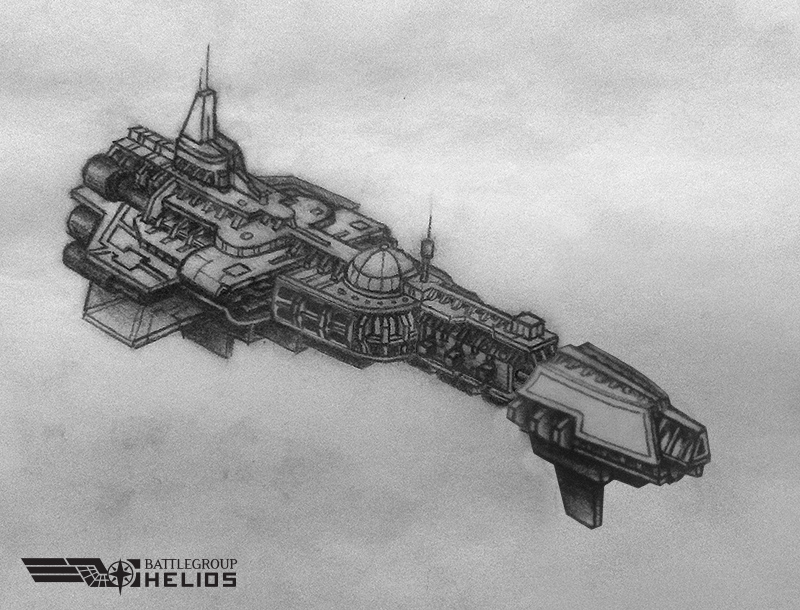 These are some of the final designs, albeit still in rough sketch form. The goal will be to make this via CAD and go from there. So what do you think? Good, bad, ugly? We'd love to know if there is any interest in this kind of thing!