Cool mock up Rastamann! Didnt' notice that; I've got to touch up my Navy units anyway...I really like those diagonal lines and as people have mentioned hazard striped think I'll give that a go: everyone like's Chevrons right?!
I finally got some work done on the army this past month...
I painted a couple of T.bolts quickly in time for a tourney (more detail needed, as above):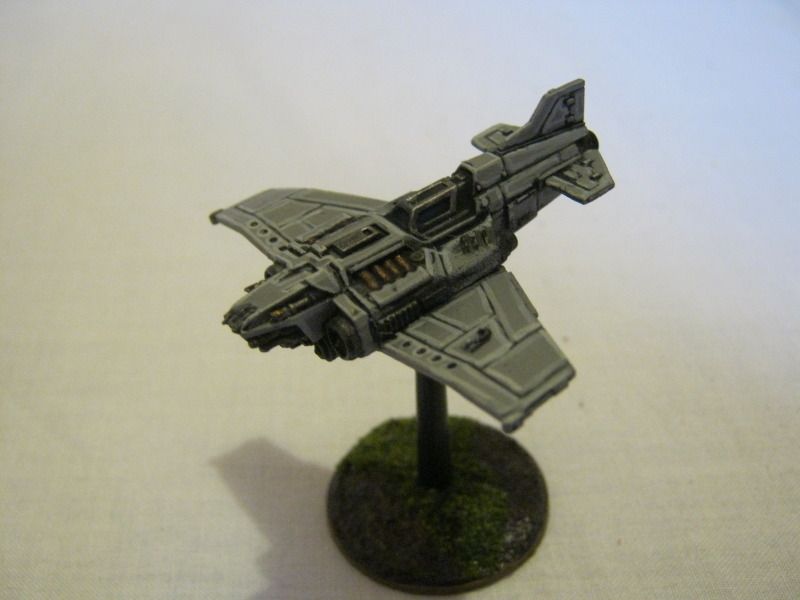 I polished off a Krieg Sized amount of Greyguard Roughriders: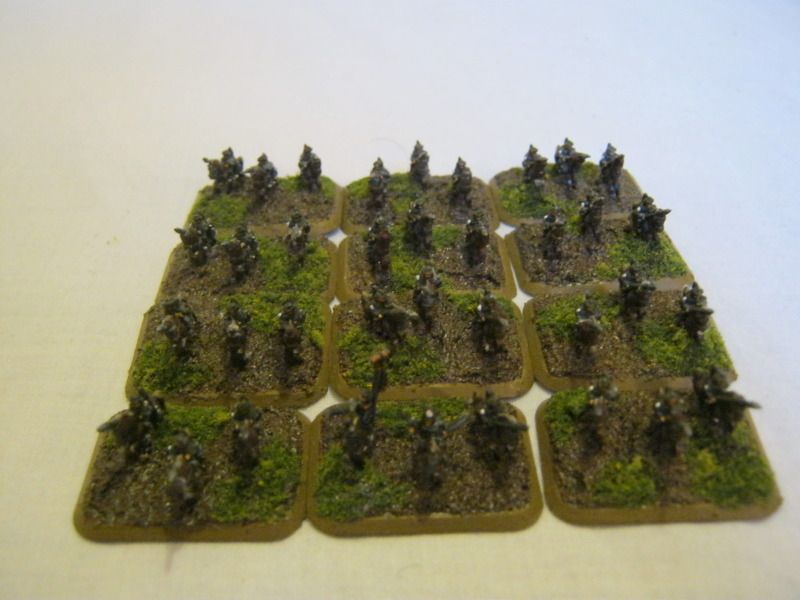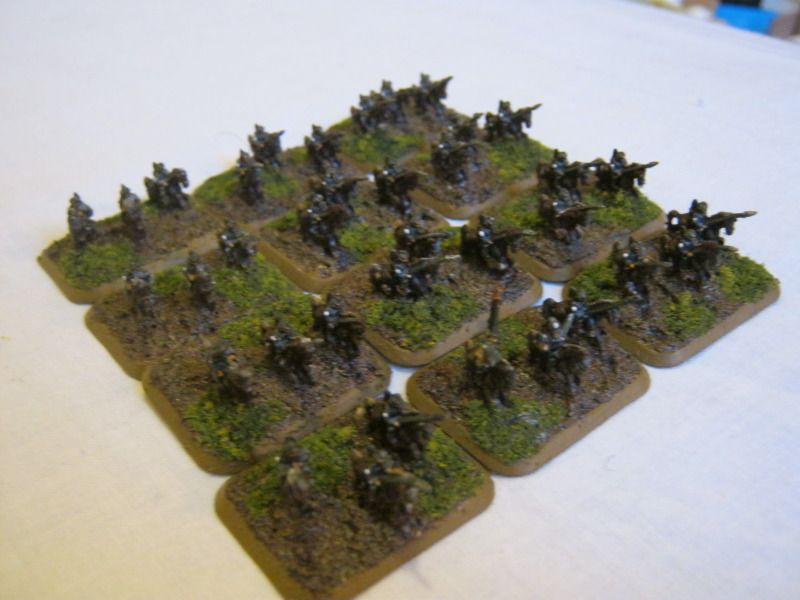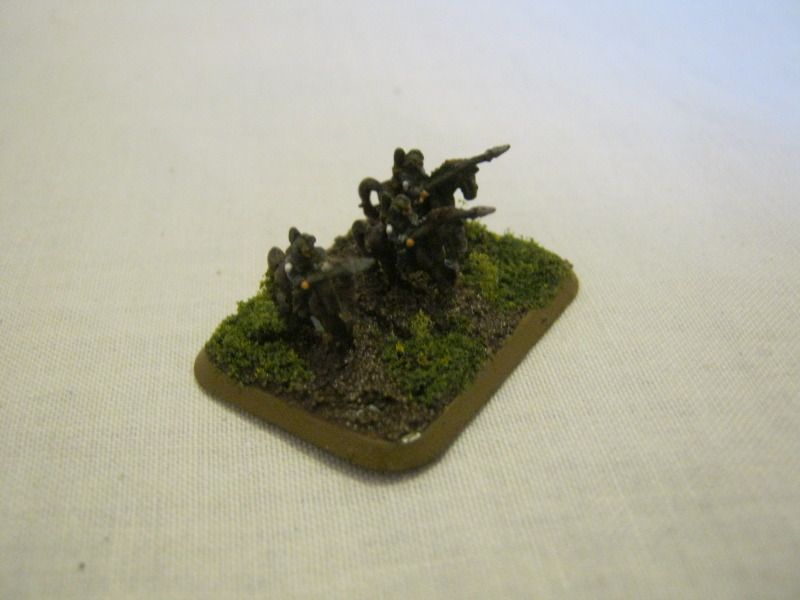 AND...I took on the full Modular Madness of this army by constructing some Uber Weighty Tanks that a friend gave me yonks ago (now OOP so don't ask please!):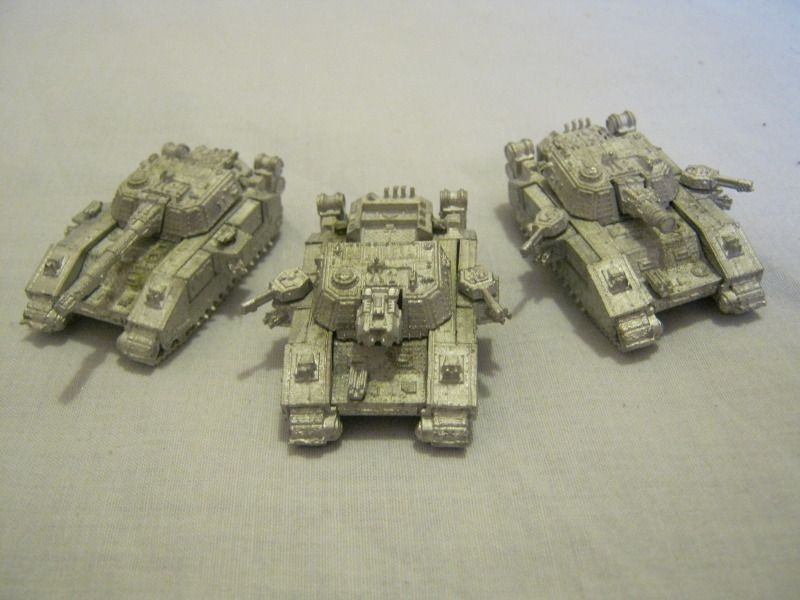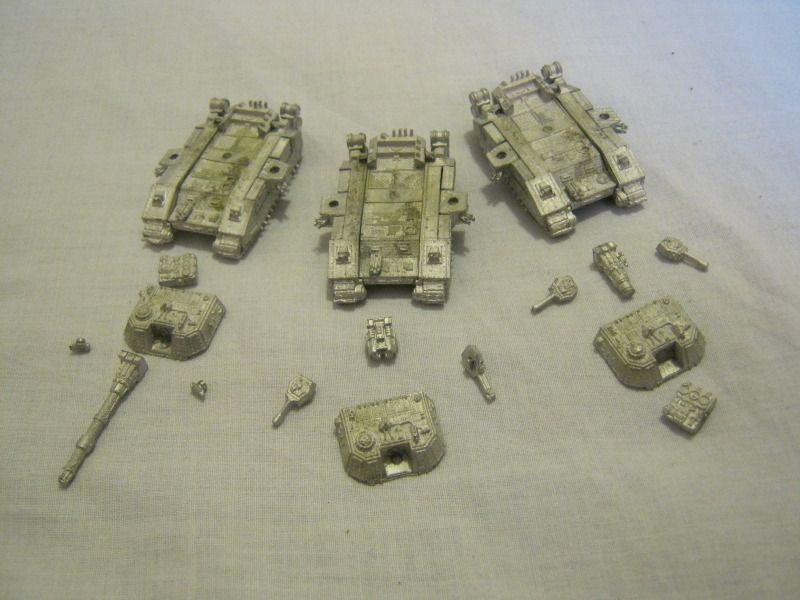 Each tanks has 18 magnets!!!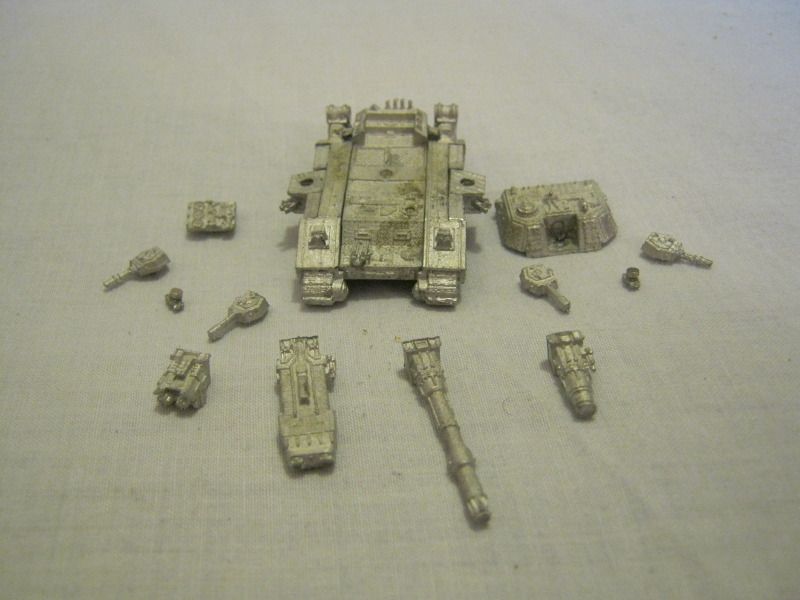 Someone did dare me to magnetise the twin heavy bolter on the front but I couldn't find a way to fit that particulalr module in without having a very obvious round bit...and I've run out of green stuff so I couldn't patch a hole either...
So: the tanks can be used for Steel Legion, Cadians, Krieg etc! I'm hoping to give them a whirl at the Epic UK GT in the guise of a shadowsword and 2 stormlords...Ignore Cover for the win! I do need to paint 3 Warhounds in that time too mind!