I fixed it! As promised here's my How To:
MoK's Messy and Modern Imperial Guard Macharius': How To.
1: Aquire yourself a lovely looking metal miniature tank: try water mammalian gift shops. Stick it on a FoW medium base, texture that base with coarse pumice, and then spray the whole thing Army Painter Uniform Grey and then drybrush a lighter shade of grey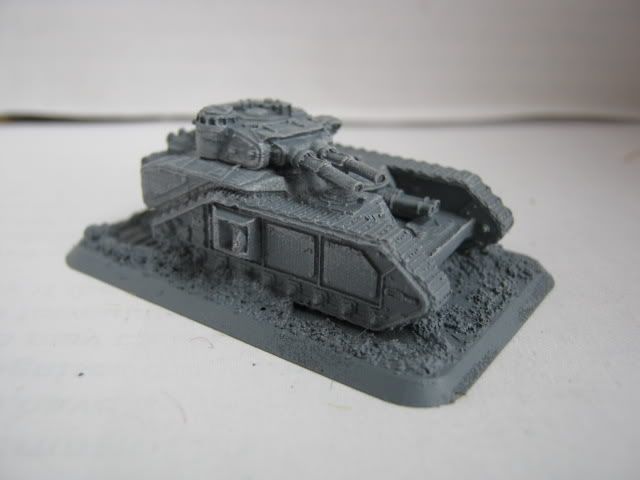 2: Appropriately thinned Wash of Charadon Granite: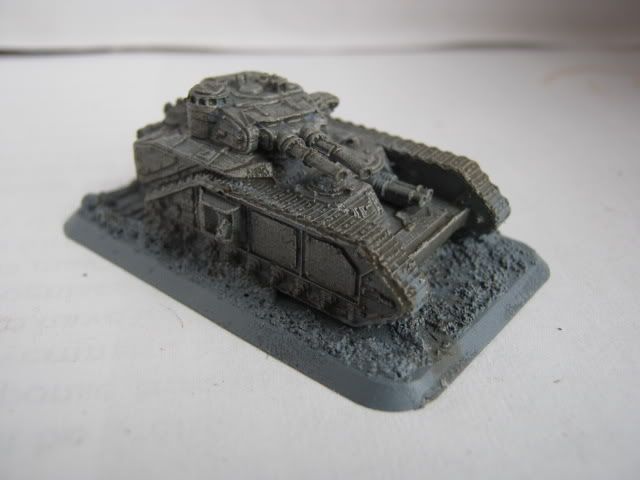 3: Pick out details in block colours (metal areas, green fuel tanks, dark metal tracks, off black mechanical parts) and wash as appropriate: Badad Black and Mig Dark Wash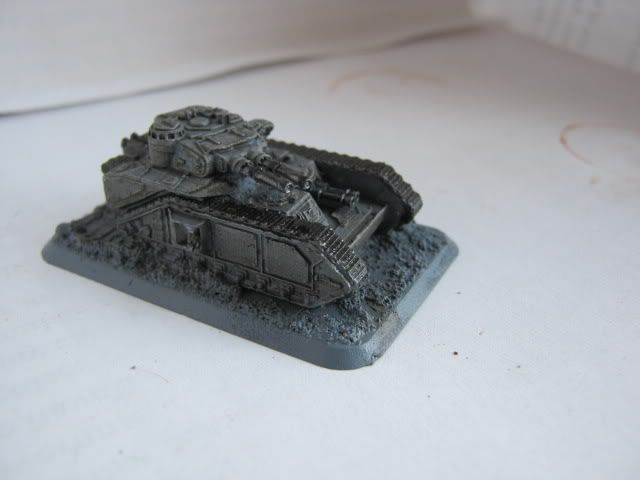 4: Apply weathering into crevices using white spirit thinned sienna oil paint
5: Apply rust pigment to tracks and seal in place with white spirit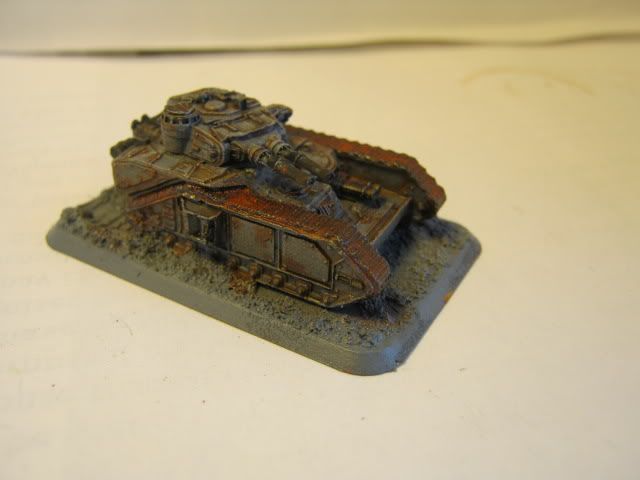 6: Rub graphite pencil over the tracks, drybrush black on the end of the barrels, add unit, company and platoon markings, make base pretty with dark brown, drybrushed light brown, then given a coat of army painter mid brown dip. VARNISH YOUR MODEL!!! (or the weathering will...erm...weather!)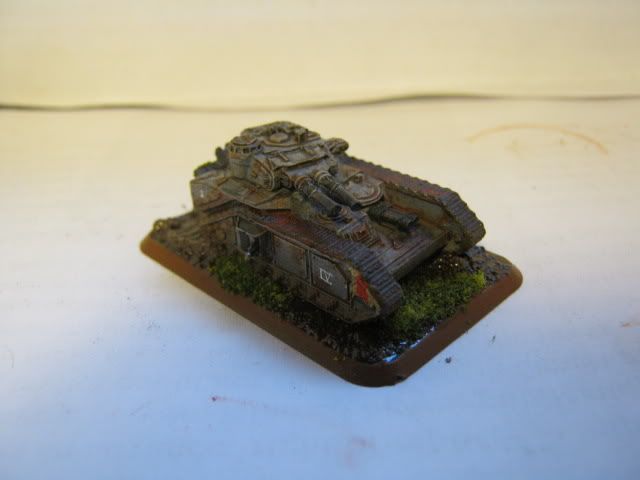 7: Go down stairs, make a cup of tea, fix the punctures from last week, then go play Bicycle Polo (don't forget your hard hat...)
Progress is currently being made on the remainder of Aprils batch plus the start of May's: to catch up I'm doing them all production lined.
R>